Tomatina From Barcelona
Buying this ticket you obtain a reservation for a trip to Buñol (Valencia) from Barcelona on a package trip. Tomatina from Barcelona!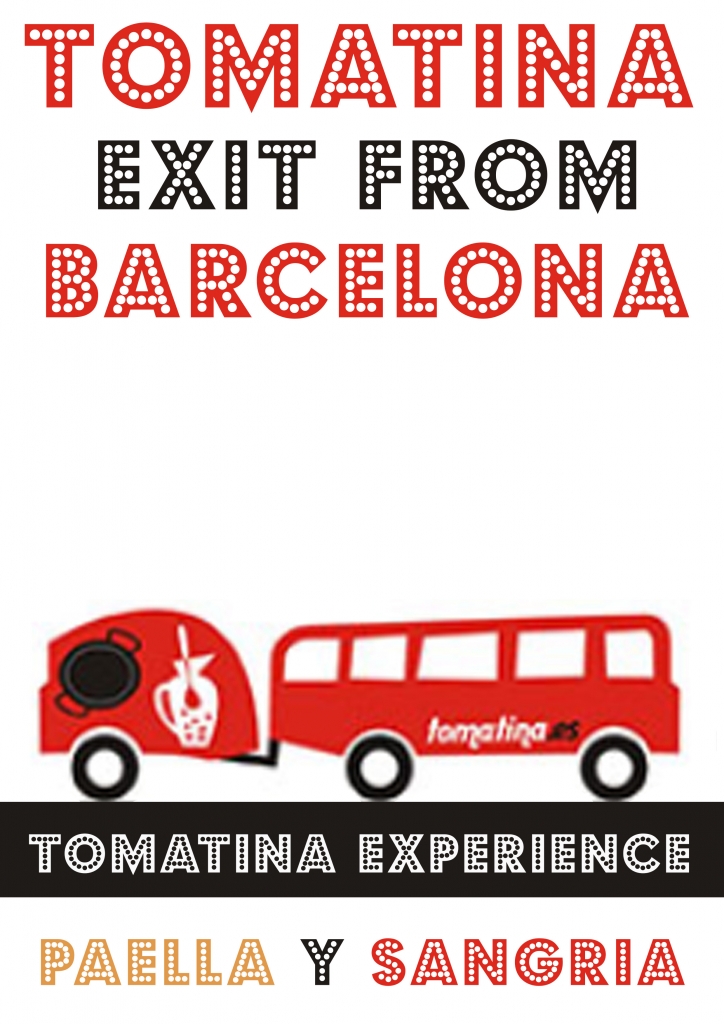 Tomatina from Barcelona Bus schedules
The departure from Barcelona will be on the 30th of August 2023 from Plaza de España (Av Reina Maria Cristina) at 3:30 am.
After this, the return trip will be on the same day from Buñol (Valencia) at 14:30 pm, by coach.
La hora es orientativa, esperaremos unos minutos de cortesía. No queremos que nadie se quede sin la Tomatina o sin sus actividades posteriores.
Tomatina begins at 11:00 am. It will be announced with the first bang. It lasts about an hour; the end is announced with a second one. Out of these moments, you cannot throw more tomatoes, so take the opportunity to throw as many tomatoes as you can in this frantic hour!
Tomatina Ticket Includes
Roundtrip
Access to La Tomatina Area
Tomatina T-shirt
Travel Insurance
Paella & Sangría (Optional)
Approximately We will be arriving in Barcelona at 8:00 pm, you have the possibility that the bus brings you to Barcelona Airport at 7:45 pm.
There will be showers managed by the Buñol City Council. Very useful!
Important
Please, bring a photocopy of your ID or passport with you to access the Tomatina.
After Party Option
If you want to go to La Tomatina After Party you can choose our Party Bus. The return will be next day at 6:00 am. It has an additional cost of 20€.