Tomatina Kids
Tomatina is not just a party for adults, now children can also participate in the so-called Tomatina Kids.
The future of this party is assured with the seventh edition of the "Tomatina Infantil", a children's Tomatina party. This year 2024, this party takes place on August 24, at 12 in the morning. Where? in the main square of Buñol  (Plaza del Pueblo – Buñol).
The funniest day of summer: Tomatina Kids
La Tomatina Infantil was born in 2013 as an initiative for children so that they can enjoy La Tomatina as adults do. This festival is reserved for children from 4 to 14 years and is celebrated on the last Saturday of the month of August. The duration of this "mini-battle" is approximately 30-40 minutes.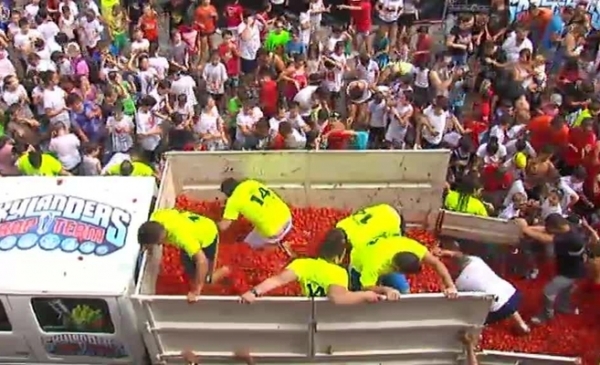 The rules of the battle are the same as the original Tomatina. Remember to bring towels, clean clothes, and swimming goggles. Children are more sensitive to tomato acid.
This mini party is a scale recreation of the great party by adapting everything for them, both their safety and their fun.
Finally, access to the Tomatina Infantil is free and of course… it is obligatory to have fun!
Bring your children to enjoy this "appetizer" for the great festival: La Tomatina 2023!